Van Dieman RF-86 Chassis Number 1146.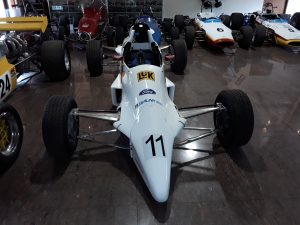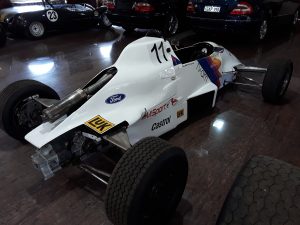 Chassis #1146
Original Logbook #Q1321:
Driven by Roland Ratzenburger in 1986
British Formula Ford Champion
Winner of the Race of Championship
Imported into Australia by David Roberts
Australian Gold Star Formula Ford Champion 1988
Ford Driver to Europe 1988
Scott Jacob
J.F. Sweeney
Tracey Watts
Tom Lloyd (TomCat Enterprises P/L) Driven by Matt Lloyd
Neil McCrudden (WARM)
The car was raced in Europe and the UK by Roland Ratzenberger in 1986 and went on win the British Formula Ford Championships and the Race of Champions in 1986 before being sold to David Roberts.
The car was imported into Australia in 1987 by David Roberts who went on to win the Australian Formula Ford Gold star Championship and also the Formula Ford Driver to Europe series back in 1988.
The car was used by Wes Muller and has now been assigned to Bret Lupton from Fastlanes Racing for the 2017 series. We also intend to bring it back to its early 1986 livery.
David Roberts photograph of the car shows it in its 1988 red livery.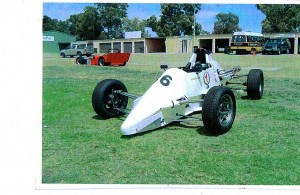 Van Dieman as acquired from Tom Lloyd in the white livery